Welcome to MSAM 2023!
---
The 6th International Conference on Material Strength and Applied Mechanics (MSAM 2023) will be held on July 4-7, 2023 in Macau, China.
The annual conference was globally held in Qingdao, China (
MSAM 2022
), via Online (
MSAM 2021
,
MSAM 2020
), in Kyiv, Ukraine (
MSAM 2019
), and in Kitakyushu, Japan (
MSAM 2018
). The conference aims to bring together scientists and engineers from academia and industry worldwide to share and discuss the latest new techniques and technologies in the field of materials strength and applied mechanics, and to build research and business relations for future collaborations among international participants.
MSAM 2023 will continue to provide a valuable and important platform for inspiring international and interdisciplinary exchange in the research field. The plenary session will include Keynote Speeches, Invited Speeches, Oral and Poster Presentations.
Known as the 'Vegas of China', Macau, is a city and special administrative region of the People's Republic of China in the western Pearl River Delta by the South China Sea. With over 400 years of cultural exchange, Macau is the best-preserved historical blended Chinese and western architectural complex in the world and was listed as a world cultural heritage site.
Macau is an international free port and the world`s tourism and leisure center. It is one of the most densely populated regions in the world. It is also one of the four largest gambling cities in the world. Its famous light industry, tourism, hotel industry and casinos have made Macau prosperous and become a global one of the developed and wealthy regions.
On behalf of the Organizing Committee, we cordially invite you to join in MSAM 2023 in Macau!
Organizers
Unpublished and original papers are encouraged to submit via the Online Submission System. All submitted full papers will go through the peer review process and acceptance will depend on the quality, originality, language and relevance.
• Accepted full papers will get published in the conference proceedings:
Advances in Transdisciplinary Engineering
(Scopus/EI Compendex)
• Selected papers will be recommended for publication in related SCI-indexed journals with Impact Factor, including but not limited to: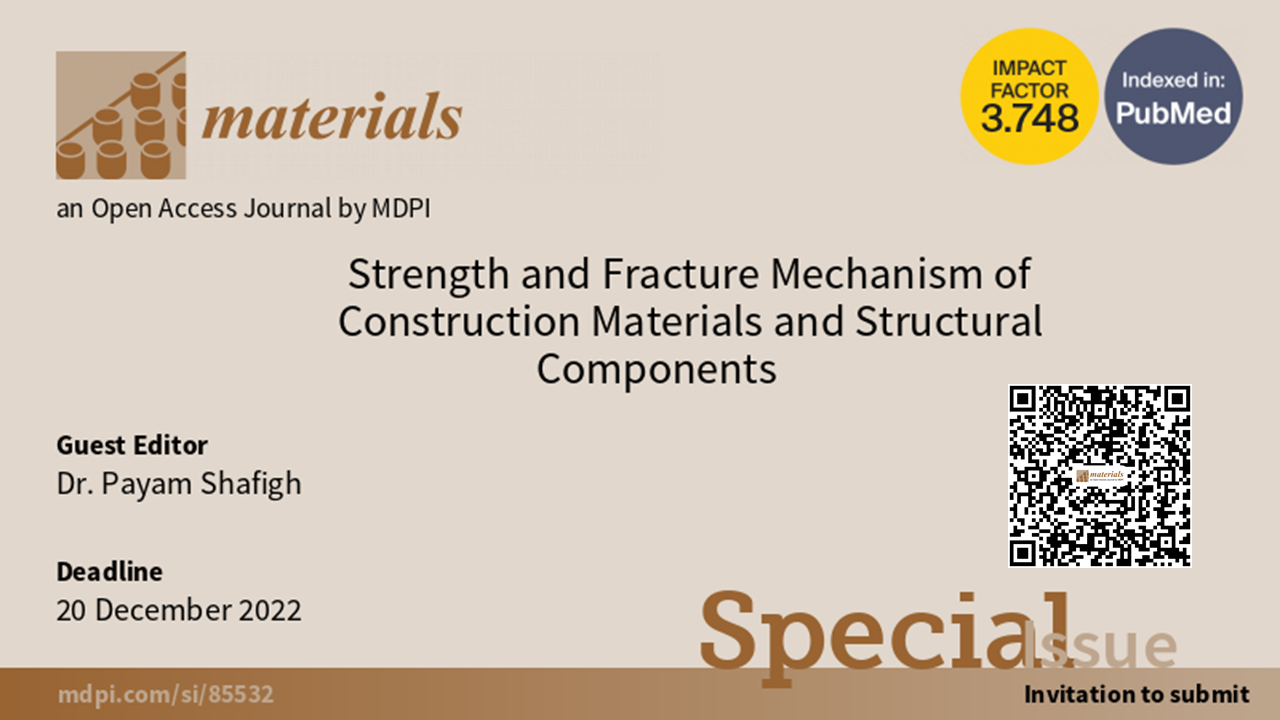 MSAM 2023 Awarding
---
Congratulations to the 5 winners of the Best Oral Presentations and Best Posters from MSAM2023 who are awarded with free registration to MSAM 2024

Oral Session 1 - Strength of Materials
Winner: Dr. Chenliang Li, Harbin Engineering University, China
Speech Title: Mechanical Properties of MXene/Polymer Composites

Oral Session 2 - Materials Properties
Winner: Ms. Jingxian Cui, Southeast University, China
Speech Title: Tailoring Mechanical Heterogeneity, Nanoscale Creep Deformation and Optical Properties of Nanostructured Zr-based Metallic Glass

Oral Session 3 - Applied Mechanics
Winner: Dr. Yuan Chen, Southern University of Science and Technology, China
Speech Title: A Novel Method for Modelling 3D-Printed Continuous Fibre Composite Structures

Best Posters Awards
Title: Process Optimization and Performance of New TBM Disc Cutter Ring Steel
Presenter: Dr. Mengze Han, Shijiazhuang Tiedao University, China

Title: Effect of Initial Grain Size on Microstructure, Texture, and Magnetic Properties of Non-Oriented Electrical Steel
Presenter: Mr. Zhen Wang, University of Science and Technology Beijing, China
News
---
1. MSAM 2023 Conference Proceedings have been published by IOS Press in the book series of Advances in Transdisciplinary Engineering in
Vol. 39
[September 20, 2023]
2. MSAM 2023 concluded successfully in Macau, China on July 7, 2023. Prof. Jie Yang from RMIT University, Australia, and Prof. Dae-Eun KIM from Yonsei University, Seoul, Korea have shared their excellent keynote speeches on important research findings. Thirty-one invited & oral presentations and twelve posters were communicated at the conference with impressive results. The conference was attended by about 70 on-site and online delegates. [July 10, 2023]
3. Selected papers from MSAM 2022 recommended to SCI Strength of Materials have been published in
Vol. 54, No. 6
and indexed by Science Citation Index. [March 13, 2023]
4.Selected papers from MSAM 2022 recommended to SCI Journal of Theoretical and Applied Mechanics have been published on Vol. 60,
No. 3
and
No. 4, 2022
and indexed by Science Citation Index. [Nov. 28, 2022]
5.MSAM 2022 has concluded successfully in Qingdao, China & Online via Microsoft Teams on August 22, 2022. The conference has been participated by about 120 on-site attendees and over 100 online participants from 25 countries and regions. [August 23, 2022]
Follow us on
---
Wechat:
Linked in: